Ukraine
We stand in solidarity with the people of Ukraine and condemn the invasion of their country. As an industry dedicated to saving lives, we stand for peace.
The Association of the British Pharmaceutical Industry is leading the UK Industry's role in the global response to the Ukraine crisis and supporting the mission of the broader sector and of the European Federation of Pharmaceutical Industries and Associations.
The research-based pharmaceutical industry in Europe stands in solidarity with the people of Ukraine. We condemn the invasion of their country and express our sorrow at the suffering it has caused. As an industry dedicated to saving and improving lives, we stand for peace.
Our first priority is to ensure that medicines reach the patients that need them in Ukraine, in the neighbouring EU Member States, in Russia and in other countries where access to medicines may be negatively impacted. We call on all parties to facilitate the safe passage of medicines and vaccines to those in need.
Our Member Companies and Associations are offering humanitarian support both in Ukraine and for the emerging refugee crisis in neighbouring EU Member States. This includes in kind donations of medical supplies and financial support to NGOs.
As a health-based industry and part of the wider EU healthcare community, we will work together to address the health needs of all those affected by this war, in Ukraine and in neighbouring countries as part of the wider humanitarian relief effort.
Humanitarian response
Our member companies are offering humanitarian support both in Ukraine and for the emerging refugee crisis in neighbouring countries. This includes in kind donations of medical supplies and financial support to NGOs. Read the EFPIA Statement on the crisis in Ukraine.
AbbVie
Thoughts at AbbVie are with the people of Ukraine and those affected across the region. At this time, their priority is to ensure the safety of their colleagues and help patients get the medicines they need.
Given the evolving and urgent nature of this crisis, AbbVie have taken a three-pronged philanthropic approach focused on humanitarian, employee and donation support.
AbbVie is donating a total of $1 million to International Medical Corps and Project Hope for medical care and supplies for Ukraine and Ukrainian refugees. They are also donating essential medicines to the Ukrainian government and our disaster relief partners.
They are providing relief and additional financial support as needed to Ukrainian employees and their immediate families.
AbbVie doubled the AbbVie Foundation's employee donation match for select disaster relief partners with active humanitarian relief efforts in Ukraine and surrounding countries. 
As this situation evolves, they will continue working with our nonprofit partners and employees to support relief efforts as they hope for a peaceful resolution.
Astellas
Thoughts at Astellas are with the people of Ukraine, and they hope for a swift and peaceful resolution to the situation.
Their priority is on the safety of Astellas Ukraine employees and their families. Also, they are ensuring on-going partnership and connectivity with suppliers, distributors and key stakeholders to do their best efforts for continuous supply for patients.
Astellas have taken steps to support the people in Ukraine. They are donating 10 million yen to UNICEF to support their humanitarian effort. They are also looking at other philanthropic options including essential drug donation and fund raising.  
At Astellas, they are at the forefront of healthcare change to turn innovative science into VALUE for patients. They remain committed to our mission in all the countries where we operate.  
AstraZeneca
To support urgent humanitarian relief efforts in Ukraine and Eastern Europe, AstraZeneca have donated 1 million USD across Project HOPE and International Medical Corps. AstraZeneca are also matching employee donations to UNICEF and British Red Cross appeals.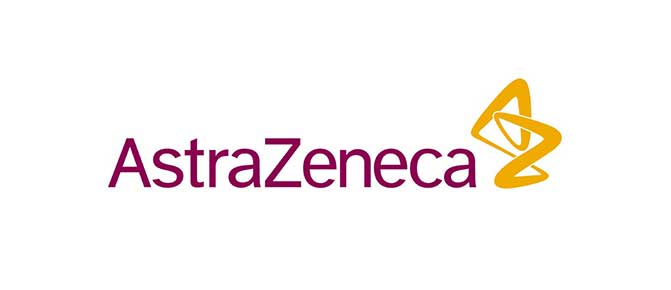 Bayer
Bayer announced a 3 million EUR disaster relief fund to strengthen emergency measures in response to the invasion of Ukraine. The support fund will benefit international and local humanitarian aid organizations engaging in Ukraine and Eastern European neighbouring states.
The fund also includes the company's initial humanitarian response released only one day after the first attacks, making 300,000 Euros available for immediate aid by the German Red Cross and local organizations. Furthermore, Bayer already released a first shipment of needed antibiotics and sterile medical items on March 1st on request of the Ukrainian Ministry of Health.
Despite the very challenging situation the products reached Ukraine, where they will support the medical supply for up to 27,000 patients.
Biogen
Biogen are heartbroken by the war in Ukraine and stand firmly with the global community in providing humanitarian aid.
Consistent with their values, the Biogen Foundation has launched a giving campaign that is doubling employee donations.
Together, with their employees across the European region and around the world, they have already raised more than $350,000 and counting, to provide medical supplies, food, water, shelter and other essential support.
They are closely monitoring this evolving situation and will continue to explore additional ways to help their neighbours in need.
Boehringer Ingelheim
Boehringer Ingelheim made a donation of EUR 2.5 million to charitable organizations providing humanitarian support to Ukraine and its citizens.
Bristol Myers Squibb
Bristol Myers Squibb is contributing to global relief efforts to help address the health and refugee crisis in Ukraine, including through donations by the Bristol Myers Squibb Foundation to Save the Children and International Rescue Committee that have totalled 200k USD to date.
Chiesi
Chiesi announced an initial donation of one million EUR, part of which has already been committed to support humanitarian NGOs such as the Croce Rossa Italiana and UNHCR Italia, Agenzia ONU per i Rifugiati, operating in Ukraine and a fund for the reception of refugees on the Italian territory and they are currently working to identify further solidarity initiatives for the war-affected populations. Chiesi will continue to prioritise uninterrupted access to their treatments to patients in Ukraine and Russia, despite the unstable situation.
Gilead
Gilead is working closely with their distribution partners, humanitarian and non-governmental organisations, to help get their medicines to those who need them. They are also liaising closely with the local health ministries in countries bordering the conflict zone to offer assistance to Ukrainian refugees who may need quick access to their medicines.
Gilead has also donated 3 million USD to support the humanitarian response. The funds are going to UN Refugee Agency to deliver emergency aid to civilians; UNICEF USA to meet urgent and escalating needs for safe water, health care, nutrition and protection; and International Medical Corps to distribute donations, food and medical supplies to those who have been displaced.
Grünenthal
Grünenthal has donated 400K EUR to the Red Cross to support humanitarian relief efforts in Ukraine and Eastern Europe. In addition, Grünenthal partners with Action Medeor and the University Hospital RWTH Aachen to provide urgently needed pain medication to the region. The first transport with medicine is set to leave their headquarters 7-11 March 2022. 
GSK
GSK are actively supporting initial relief efforts through our partners on the ground, including Save the Children. In addition, they are making a £3 million donation to the Red Cross's Ukraine crisis work. The Red Cross is working in Ukraine and bordering countries to fund food, water, first aid, medicines, warm clothes and shelter for refugees.
They continue to be in close communication with NGOs and key UN agencies and are exploring how else they can support, including options for additional donations of their medicines, vaccines and consumer products.
Ipsen
Ipsen is providing humanitarian relief to the people of Ukraine via a donation of €1.5 million, split between two humanitarian organizations.
Tulipe collects donations from health companies to respond to the emergency needs of populations in distress during acute health crises, natural disasters and conflicts via its partners in the field.
The Red Cross in France an independent charity working alongside governments and public authorities which undertakes neutral and impartial humanitarian action.
Johnson & Johnson
Johnson & Johnson is:
Donating 5 million USD to support the work of the International Rescue Committee (IRC) and International Federation Red Cross and Red Crescent to provide humanitarian support for refugees in the border countries.


Providing product donations including hygiene kits, health packets and medical supplies.


Launching an unlimited matching program for Johnson & Johnson global employees with Global Giving Ukraine Crisis Relief Fund.


Continuing to work with their longstanding partners in global health—International Health Partners (IHP, UK), Americares (US), Direct Relief (US), IFRC, Save the Children and UNICEF—to support those in the region by providing them access to the Johnson & Johnson supply chain network to strengthen their reach and capabilities.
Lilly
We know that the situation has impacted millions of people, including many people who rely on insulin. Lilly has donated 7.5 million USD of insulin to Project Hope and is also facilitating a 1.8 million USD supply of baricitinib to Direct Relief.
The Lilly Foundation is donating a total of 500k USD to Direct Relief and Americares, and will match eligible Lilly employee donations to all three organizations up to another 500k USD.
We hope for an immediate end to the hostilities and a peaceful resolution to this crisis as soon as possible.
Lundbeck
Lundbeck donated 10 million DKK (approximately 1.5 million USD) to the Danish Red Cross to support the emergency relief efforts and are exploring ways to donate essential medicines to the people who rely on them.

Their priority has been and will continue to be to take care of their colleagues and patients both in Ukraine and Russia that are innocent people in the midst of war.
Merck
To support humanitarian aid in Ukraine, Merck will donate EUR 2 million to the German Red Cross. EUR 1 million euros of this amount will be contributed by the Merck Family.
MSD
Merck and Co., Inc. and MSD are taking various actions to address the humanitarian crisis in Ukraine, which include the:
Delivery of 135,000 courses of molnupiravir to the country through a supply and purchase agreement they have with the government.
Donation of 100,000 courses of molnupiravir to Direct Relief, an organisation that provides emergency medical assistance for distribution to refugees in low- and middle-income countries including people affected by the conflict in Ukraine. They are utilizing the Merck and Co., Inc. and MSD global network, including 17 internal and external manufacturing sites in nine countries, which don't include Ukraine or Russia.
Commitment of 1 million USD to NGOs, including 300k USD to the American Red Cross, delivering urgent assistance to those affected in the region.
Activation of the Merck Gives Back program for employees in the U.S. to donate to Ukraine relief efforts. Contributions will be matched 100% by the Company. MSD and Merck Canada employees can receive a company match toward their donation to the Red Cross, and the contribution will be matched 100% by the company.
Additionally, they are continuing to explore ways, in discussion with NGOs and relief experts, to use their resources to alleviate the human suffering in Ukraine.
Novartis
Novartis is committed to helping the humanitarian effort and will make an initial donation of USD 3 million. They want to make sure this support gets to those most in need and they are currently working to identify the best partners to achieve this. These partners are continuing to support the well-being of their people and their families in the region.
 
Novartis remains committed to providing access to medicines to patients in every country where they operate. At the same time they are careful to comply with the new international sanctions imposed upon Russia.
Novo Nordisk
The Novo Nordisk Foundation has donated 55 million Danish kroner (approx EUR 7.4 million) to the efforts, including 5 million Danish kroner (approx EUR 700k) to the UNHCR – the UN's refugee agency - to provide urgent support and protection to people forced to flee their homes.

With normal supply chains disrupted, they are in dialogue with several international humanitarian organisations to provide relief and have donated medicines and supplies to the Ukrainian Ministry of Health.

They are doing all they can to maintain the supply of essential medicines to patients living with chronic diseases in Ukraine.
Pfizer
To date, Pfizer has activated a number of humanitarian efforts and continue to expand our support.
Through The Pfizer Foundation*, they have provided 1 million USD in humanitarian grant funding to the following organizations working in the Ukraine and surrounding countries:
American Red Cross to support emergency teams now in Ukraine and working to repair vital infrastructure, support health facilities with medicines and equipment, and support families with food and hygiene items. Funds donated through American Red Cross will support the Ukrainian Red Cross response as well as regional Red Cross efforts in surrounding countries to support immediate needs of affected populations
International Medical Corps to support essential emergency and primary health services, as well as mental health and psychosocial support services, and protection and gender-based violence services, which are critical for conflict-affected communities. COVID-19 awareness and prevention services will be incorporated to help keep displaced people safe from the pandemic.
International Rescue Committee to support their efforts in bordering countries to mobilize resources and connect with partners to establish a response that will provide life-saving support to civilians forced to flee their homes.
They have launched the Ukraine Humanitarian Disaster Campaign to provide all Pfizer colleagues the opportunity to donate to key organizations helping those impacted by the conflict in Ukraine and neighbouring countries. The company will match donations made through the campaign to UNICEF, the International Rescue Committee, Save the Children, the American Red Cross, CARE, Nova Ukraine and Sunflower of Peace.
As per Pfizer's standard emergency protocols, product donation requests are also being monitored and will include assessment for Ukraine and for populations crossing into neighbouring countries.
*The Pfizer Foundation is a charitable organization established by Pfizer Inc. It is a separate legal entity from Pfizer Inc. with distinct legal restrictions.
Roche
Roche is working diligently to support the country and people of Ukraine with medical products in accordance with Roche's overall mission. 
They are donating 150,000 packages of Rocephin, a critical antibiotic used to treat the symptoms of many kinds of bacterial infections and listed on the World Health Organization's list of essential medicines.
They remain in contact with multiple global and local partners as well as charities to understand how it can best continue to support the people of Ukraine with additional medical supplies. 
Sanofi
Through their foundation at Sanofi, they have donated EUR 5 million to the Red Cross for Ukraine and neighbouring countries and to UNHCR, the UN Refugee Agency.
This will support emergency access to necessities such as food, shelter, medicine, and security, and will help receive and assist refugees from Ukraine.
They are also accelerating the donation of their essential medicines and vaccines to support both patients in Ukraine and Ukrainian refugees in neighbouring countries.
Servier
Servier Group is mobilizing through the various channels for aid and humanitarian relief being set up to help our employees, their families and the Ukrainian population. In addition, we are creating a "Ukraine Solidarity Fund" that has been endowed with  EUR 700k.
At the initiative of the Group's employees, and to respond to their tremendous outpouring of support, a solidarity fund drive has opened up to give employees who would like to make personal donations the opportunity to do so. Likewise, the Group's Generic Activities department has helped send an initial two-ton shipment of medical products and emergency kits through several NGOs.
We remain committed to ensuring that patients have access to the medicines that they need. We will do everything we can, with all our stakeholders, to limit the impact of the situation on the continuity of clinical trials, as well as on the supply and access to medicines that are essential for many patients in this region.
It is our fervent hope that Ukraine will soon be back on the path to peace.
UCB
To support humanitarian efforts, UCB has donated 300k EUR to the International Rescue Committee and the Belgian Red Cross. They are also examining how they can support victims in the region in the longer term, through their Community Health Fund.
UCB has organized a first donation of anti-epileptics and antihistamines which will be delivered through the French organization Tulipe. A dedicated taskforce is assessing additional possibilities to provide medicines in the region.
Last updated: 10 March 2020